Waiting on Wednesday
is a weekly feature/meme created and hosted by Jill @
Breaking the Spine
.
This features upcoming titles that I really really really look forward to.
This week I wanted to add this cool weekly feature to share with you all the books that I'm looking forward to the most. This week I will be discussing:
A Torch Against the Night by Sabaa Tahir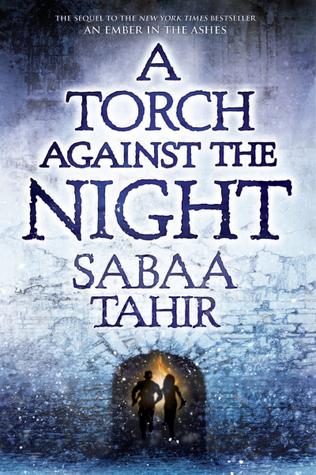 Goodreads synopsis:
A Torch Against the Night takes readers into the heart of the Empire as Laia and Elias fight their way north to liberate Laia's brother from the horrors of Kauf Prison. Hunted by Empire soldiers, manipulated by the Commandant, and haunted by their pasts, Laia and Elias must outfox their enemies and confront the treacherousness of their own hearts.
In the city of Serra, Helene Aquilla finds herself bound to the will of the Empire's twisted new leader, Marcus. When her loyalty is questioned, Helene finds herself taking on a mission to prove herself—a mission that might destroy her, instead.
A Torch Against the Night is the second book in the Ember In the Ashes trilogy. I read An Ember In the Ashes in February/March and I really loved it and gave it 4.75/5 stars.
I am dying to get my hands on a copy of
A Torch Against The Night
! I know that it's going to be just as fantastic as
AEITA
! :D
Sabaa Tahir has a natural story-telling ability that keeps you captivated on every page. I cannot wait to see where this series goes!
Publication Date: August 30, 2016
Goodreads average rating (so far): 4.43/5 stars