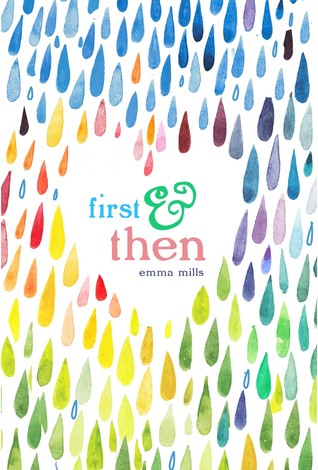 Page Count: 272
Published on: October 13, 2015
Published by: Henry Holt and Co. (BYR)
Genre(s): YA, Romance, Contemporary, Realistic Fiction,
Source: Paperback - personally purchased
Age Rating:
My Rating: 4.75 stars
Goodreads synopsis:
Devon Tennyson wouldn't change a thing. She's happy watching Friday night games from the bleachers, silently crushing on best friend Cas, and blissfully ignoring the future after high school. But the universe has other plans. It delivers Devon's cousin Foster, an unrepentant social outlier with a surprising talent for football, and the obnoxiously superior and maddeningly attractive star running back, Ezra, right where she doesn't want them: first into her P.E. class and then into every other aspect of her life.
Pride and Prejudice
meets
Friday Night Lights
in this contemporary novel about falling in love with the unexpected boy, with a new brother, and with yourself.
Hey, guys!
This is one of Julia's favorite contemporaries of all time...Julia hates contemporary, so this is a must-read for me. This month (July 2017), Julia and I decided
to pick each other's TBR pile
for this month and of course,
Julia picked
out First & Then! I have been meaning to pick up this book
since April
when I finally picked it up on
BookOutlet
, but of course, I just haven't.

First & Then follows the academically uninspired Devon Tennyson. Devon is content in ignoring the future, crushing on her guy best friend, and going to the Friday night football games. When her cousin Foster comes from California to live with her family, Devon's life starts to get jumbled and full of the unexpected. Foster is a bit of an outcast and when he becomes friends with the aggravating and attractive football star, Ezra, Devon's senior year gets even more crazy.

I really didn't really like Devon all that much. I felt like she lacked dimension and drive. Her relationships with any of the side characters (except Foster and Ezra) were lacking. However, she did grow very nicely throughout the book. As I write this review, I realize that she's a very boring character. She enjoys Jane Austen novels and she claims that she enjoys English class, but she rarely shows any kind of individuality. I just thought she was the wrong narrator sometimes.

Devon also was somewhat annoying when it came to having actual female friends as well. Her friendship with Cas lacked depth, but the friendship she had with some of the girls (who I cannot name) just wasn't believable. She came off as a loner and her "best friend" didn't even act like a friend. I just found that kind of frustrating.

Foster, Devon's cousin was one of my favorite characters. He is so socially awkward (& maybe he has autism? I'm not a doctor or the author so I'm not going to diagnose him? That would be rude and probably insensitive.) and just an adorable pudding. I loved his interactions with everyone he met. He is such an original character and I would have loved the book to be in his perspective. His grief over his mother was so wonderfully done. It didn't exactly show the stages of grief, but it was his way of coping. The poor kid goes through so much in this book. The main thing that he goes through isn't really addressed in many YA books, so it was really interesting to see how Mills wrote Foster's character. I would have really enjoyed seeing the book from his perspective. His interactions with the football team and Marabella would have made an adorable book.
"When you love something, you can't be happy all the time, can you? Like, that's why you love it. It makes you feel all kinds of things, not just happy. It can hurt, it can make you f*cking mad, but it makes you feel something, you know?"

I absolutely adored Ezra. He and Foster were my favorite characters. Ezra was such a complex character. He was constantly proving that he wasn't what his classmates thought of him. I would have liked to get more of a backstory from him, but the details that we did get about him were fantastic. He is such a sweet and complex character. He reminded me a lot like Darcy from Pride and Prejudice, but only during the last half of the book. Ezra's drive was so cool to see. I loved how he interacted with Foster. He is such a good role model and friend to him. Not to mention he had the communication skills of a turtle. Overall, Ezra is a precious hunky bean. I would love a book on his character.

One thing that I wish had been mentioned more was Marabella. She is such a sweet character. She reminded me so much of Luna Lovegood from the Harry Potter series. Not to mention she's 15 and has a baby on the way. I would have loved to get to know her better. The few details that she revealed about herself were so compelling and I just wanted to know more about her. I could see a really cute relationship form between her and Foster. Their moments together were so precious. Foster is such a sweet kid and I think he would be really great to Marabella.
A few of the side characters were rarely mentioned or expanded upon, which is one of the reasons why I didn't give this book a higher rating. For example, the dude who hated Ezra could have been expanded upon. I really didn't understand his disdain for Ezra and it wasn't explained well. Another character, Emir, was such a random person to include in the book. He was probably mentioned twice in the book and I felt like he could have been completely left out. The details included were really interesting, but completely random.
Overall, this book was super cute and entertaining. I think that some issues weren't dealt with in the best way, but I felt like other things were addressed very nicely. It was a bit of a hit or miss, but I still liked the book. The side characters were the most interesting to me and the main character lacked depth and substance. I really loved the romance aspect of the book. It wasn't forced and it developed realistically. Foster and Ezra are definitely my favorite characters. I would have loved this last summer. As someone who has had a plan for college for over a year now, I just couldn't relate to Devon as much as I would have my junior or senior year of high school.
Awesome Romance/Contemporaries/Realistic Fiction Books You Would Love:
(Excuse the weird spacing. It won't let me fix it)
I hope you enjoyed this review!
@LivTheBookNerd on Books Amino